Optimizing Productivity, Yield & Power consumption
Optimizing Productivity, Yield & Power consumption
Digital Twin is the future of manufacturing optimization and visualization. Because of ever increasing demand for different steel products in a shorter time-frame, steel manufacturer needs to roll out the new products with stringent quality requirements. Also, to achieve prime quality for every produced heat/product, it is necessary for steel maker to observe & control each production processes within SOP, any deviation from SOP can impact product quality.
Vegam offers vDigiTwin platform wherein all the data related to material & processes are unified, synced and structured. Relevant relations between data sources, systems & product is established so that the end-2-end flow of materials, operations and information is available with all the inter-relations & dependencies captured. Advance analytics helps manufacturer to solve deep rooted problems which can't be done through manual analysis.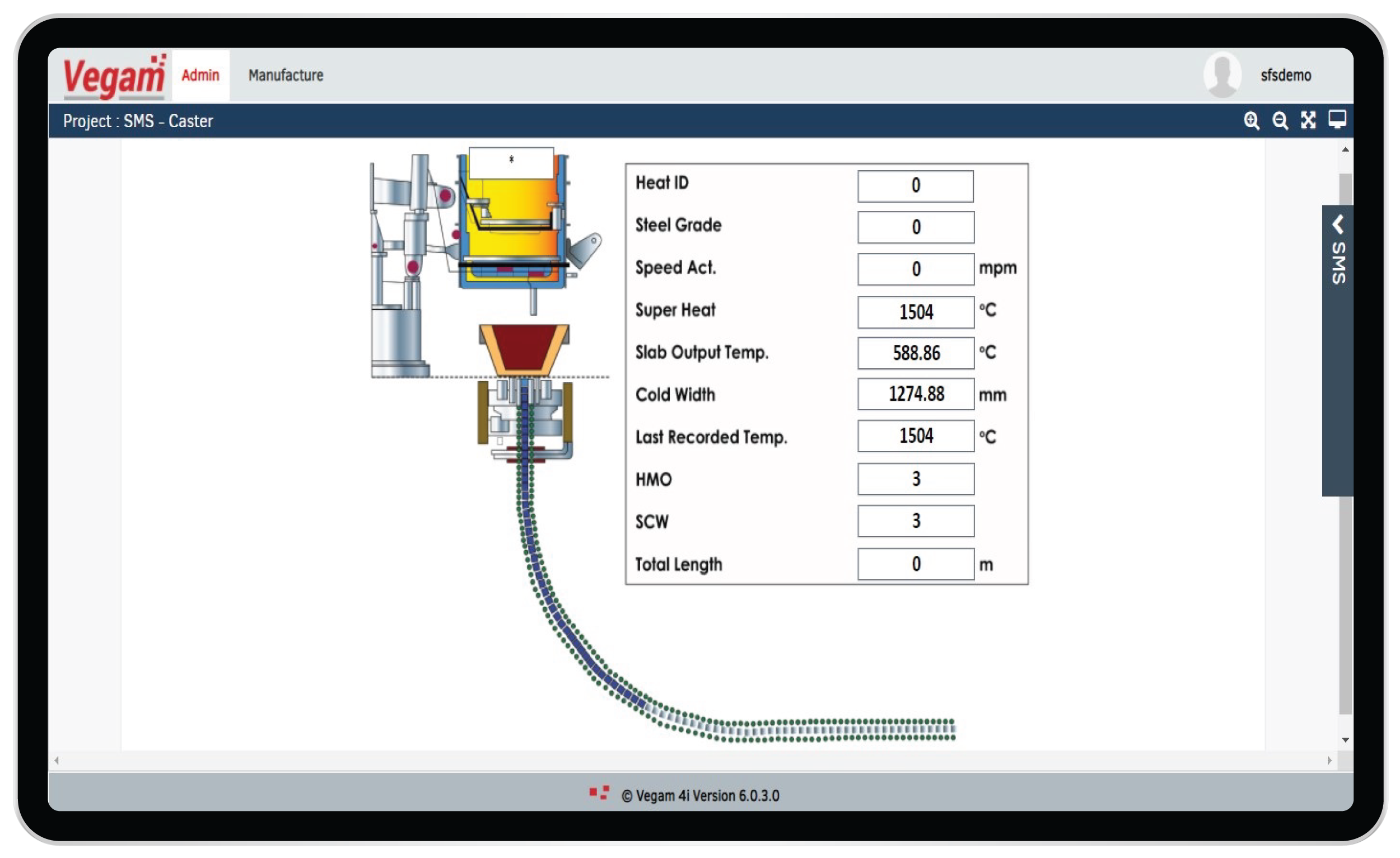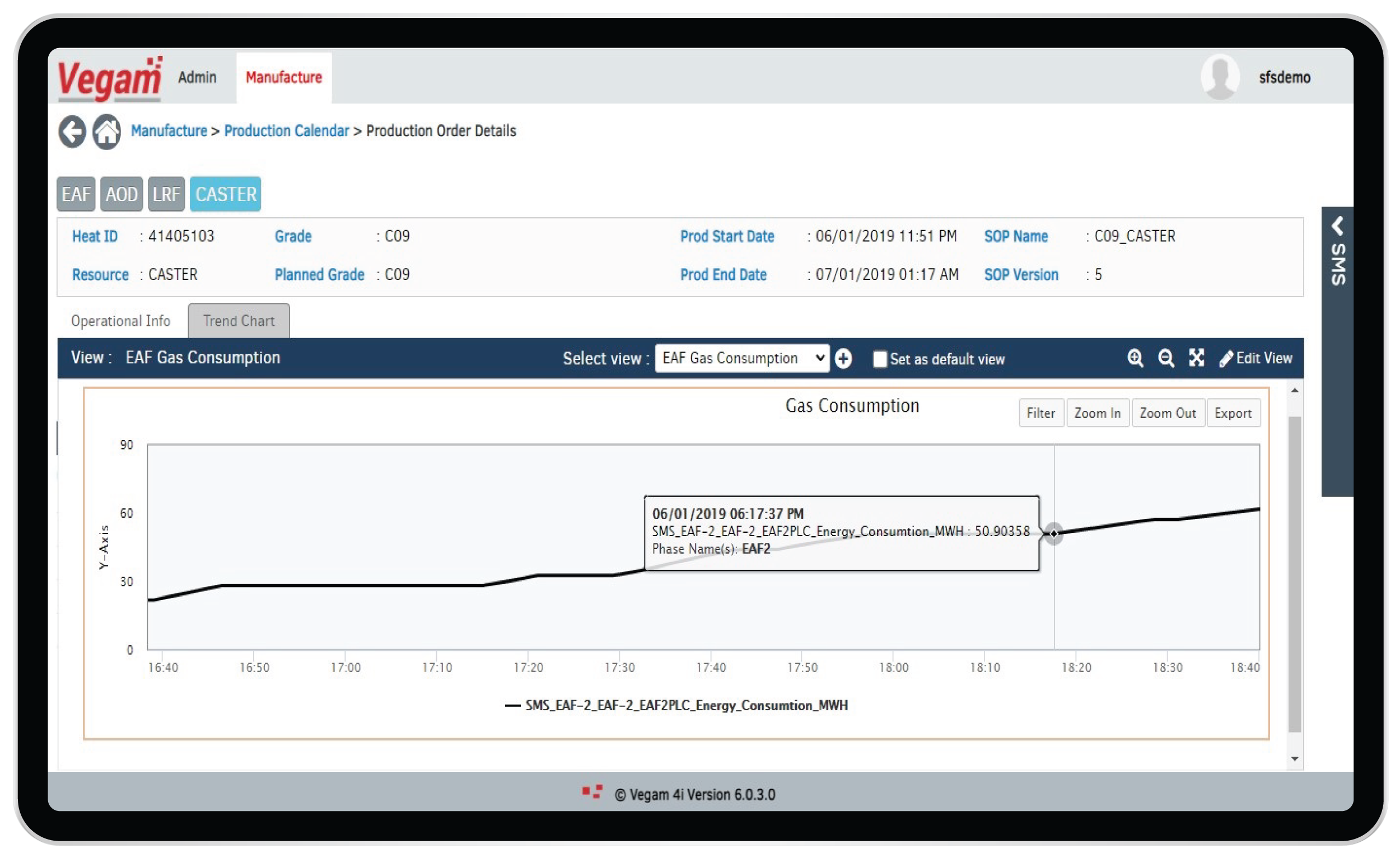 Steel manufacturers need to take several decisions on the go. Having structured & real time process information helps them to take right decision quickly. This helps to minimize the losses in the process.
As the steel making process has many variables, it requires multi variant analysis. As many of the parameters are dynamic in nature, a real time model developed using AI/ML methodologies can unearth valuable process insights, which help in prime quality production, maximizing yield & optimizing material usage.
To handle the huge volume of materials & as well as molten materials, steel manufacturer uses critical assets such as stacker, ladle, tundish, overhead crane etc. Timely availability of these assets are critical. Additionally these asset maintenance & usage information come handy.
Vegam solution uses IoT enabled smart sensor & data analytics through vTrack, vRTK & vVision to track usage of asset. Also, predictive maintenance predict any probable failure of asset well in advance. The solution also tracks manpower who are working in restricted or dangerous zone, thus help to achieve safer working conditions.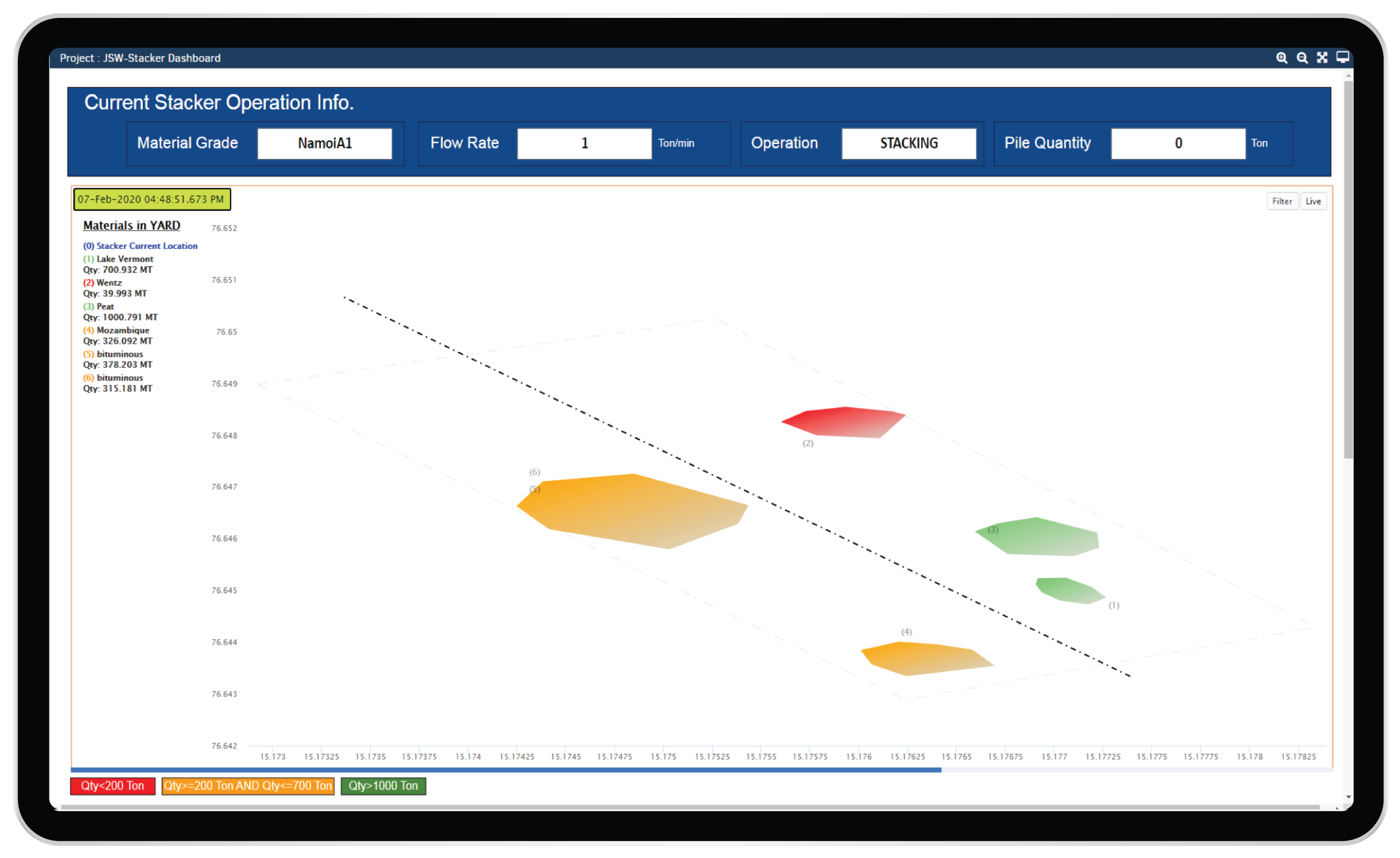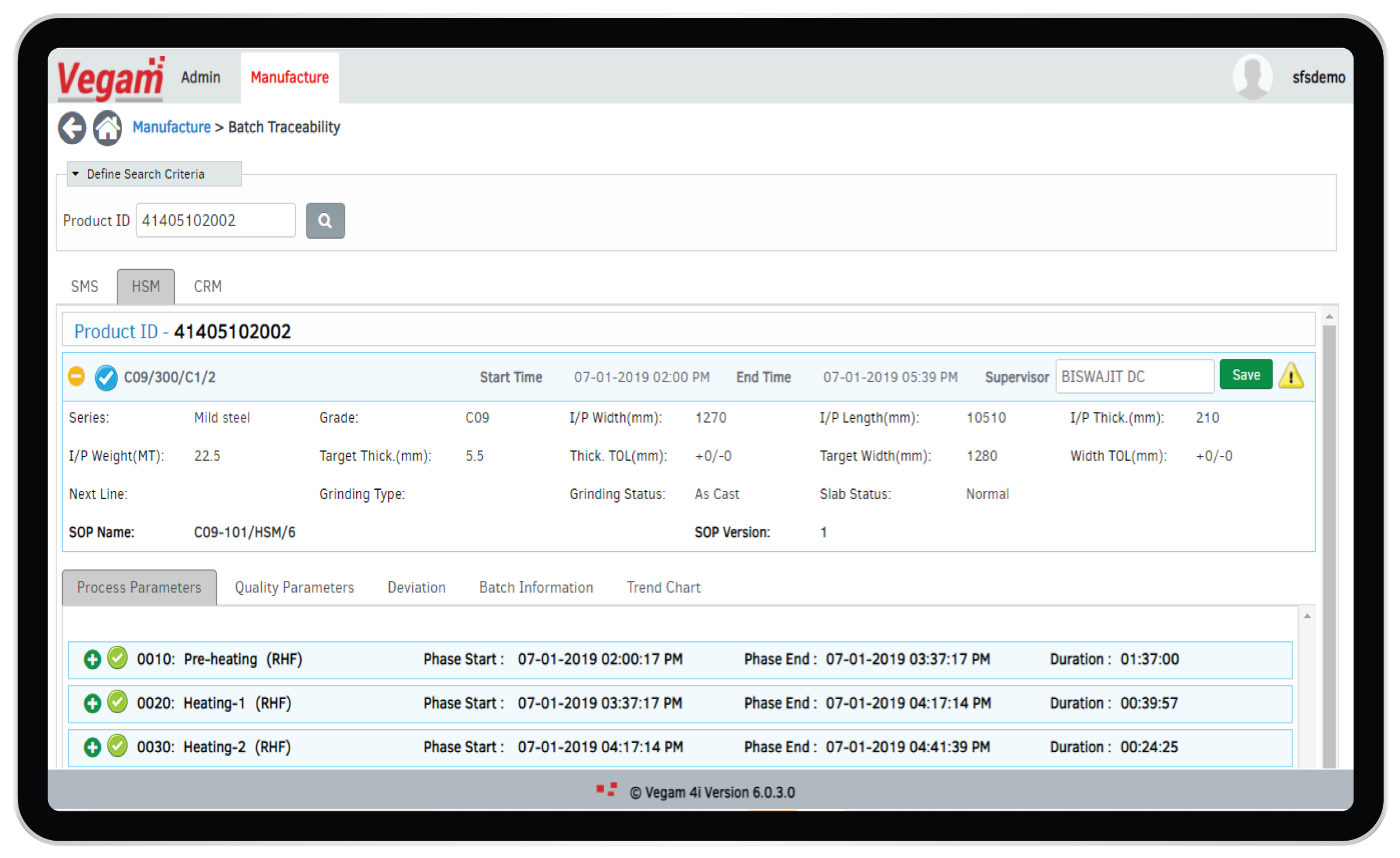 Steel manufacturing being on of the most complex of processes, and having multiple applications and systems used by plants with extensive paper trails are error prone with very challenging synergy among teams. Dependency on multiple disjoint teams and associated impact on quality and yield is very high. Proactive and reactive remedies are very difficult as the scale and complexity of operation increases. Ability to implement continuous improvement approaches and assessing their impact is challenged
Vegam allows digital paperless operations through Vegam SFS, which provides 100% traceability, availability of history data from multiple critical points like RM handling, SMS, HSM/CRM, helps to identify and problems that affect production. With batch traceability, Vegam helps achieve completely transparent operations
Better quality products : Being able to trace back production process in the real-time helps to identify process deviations & defects that may occurred at previous work stations. This helps manufacture to act & take corrective measures at the next working stations
Easy to identify products: Complete genealogy of product available on the dashboard with real time location enabled, helps manufacturer to locate the material faster
Faster Communication: With digitized operations, it becomes easy to track and communicate seamlessly between departments for better co-ordination among the different teams and faster turnaround times
Manufacturing of steel requires huge quantities materials to be pre-processed. Handling bulk quantity of materials, receiving, batch identification, quality validation & optimizing the usage of material is the challenge for steel maker. Dynamic & uncertainty in the supply chain further aggravate problems for steel maker.
Vegam Solution uses IoT enabled hardware & data analytics. This enables manufacturers to better handle and manage materials. This solution helps in raw material tracking in open yard, slab/coil yard management. Analytics solution helps in ore and coal blending & optimizes other process.